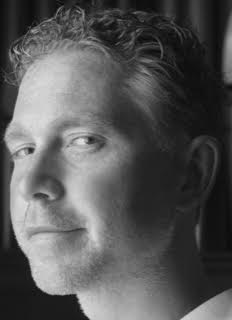 Nathaniel Baker (Music Director)
Nathaniel holds a bachelor's degree from The Hartt School in Piano Performance and Music Theory and a master's in Piano Performance from the University of Connecticut, where as a Graduate Assistant he worked as a coach/accompanist for the school's opera program. He studied piano with Luiz de Moura Castro and Irma Vallecillo. Nathaniel has music directed many local theatrical productions, including for Simsbury Light Opera Company, Seven Angels Theatre, and Choate Rosemary Hall. He is the Music Director of Peace Dale Congregational Church in Wakefield, RI. Nathaniel has also enjoyed an international career as a concert pianist, having performed in Europe and South America, as well as around the United States. He presently works as a staff accompanist at the University of Rhode Island. Nathaniel made his theatrical debut as a composer/arranger with Marc Deaton's new play, A Memory of Truth, in May of 2021, and Elegy for a Fallen Angel in April 2022. Nathaniel has served as music director on numerous productions with MLS including: Into the Woods, Hansel and Gretel, Music of the Night, The Sun Sits Low, and many concerts. In the 2022 season, Nathaniel conducted Curlew River and The Seven Deadly Sins and was Music Director on Pippin for Madison Lyric Stage.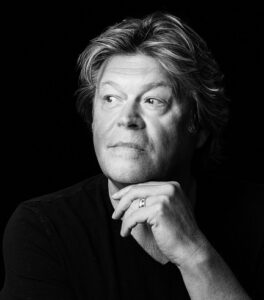 Marc Deaton (Director)
Marc Deaton occupies a prominent place among today's most distinctive dramatic tenors. He has appeared with leading opera companies and orchestras throughout the world, including: Vienna, Salzburg, Zurich, Berlin, Dresden, Paris, Barcelona, Augsburg, Munich, Mannheim, London, Bucharest, Budapest, Prague, Bratislava, Sofia, New York, Bangkok, Hong Kong, San Francisco, New Orleans, and Santa Fe; portraying the leading tenor roles of Wagner and Strauss: Tristan, Siegfried, Tannhäuser, Lohengrin, Parsifal, Erik in Der Fliegende Holländer, Bacchus in Ariadne auf Naxos, and Der Kaiser in Die Frau ohne Schatten. He is also well-known for his portrayals of leading tenor roles in Samson et Dalila, Otello, Aïda, Turandot, Il Trovatore, Carmen, I Pagliacci. Schoenberg's Moses und Aron, Berg's Wozzeck and Lulu, Reimann's Die Gespenstersonate, Britten's The Turn of the Screw, Peter Grimes, and The Rape of Lucretia, Stravinsky's The Rake's Progress, and many operettas, including Das Land des Lächelns and Eine Nacht in Venedig. His concert repertoire is just as broad, ranging from classical to modern and comprising virtually all the great tenor parts in such works as the Ninth Symphony of Beethoven, Schoenberg's Gurrelieder, Orff's Carmina Burana, Elgar's The Dream of Gerontius, Mahler's Das Lied von der Erde, Britten's Serenade for Tenor, Horn and Strings, Schoenberg's Pierrot Lunaire (he was the first man to perform the role at Vienna's Schoenberg Center). His recordings include the title role in Tristan und Isolde with the Bulgarian Festival Orchestra on Titanic Records; the October 2011 Centaur Records release of Marc Deaton WAGNER, a solo disc of Wagner excerpts recorded with the Bratislava Symphony Orchestra, Calaf in Turandot with Bangkok Opera on DVD, and Stephen Suber's Upon the Bank at Early Dawn on Centaur Records. Bringing to play his 30 years as an internationally renowned operatic tenor, Marc Deaton also brings a wealth of knowledge and experience as a stage director. Trained as an actor and director, Mr. Deaton performed key musical theatre roles including Che in Evita, Jesus in Jesus Christ Superstar, Tony in West Side Story, and the title role in Candide, in European theatres such as Salzburg, Baden-Baden, Berlin, Bregenz, and Zurich. He is the co-founder of Madison Lyric Stage, serving as producer and director for most of the productions in its eleven-year history. In addition to directing many of the productions with MLS, he also appeared on stage recently as Sweeney Todd, and in leading roles in Curlew River, Of Mice and Men, Otello, Peter Grimes, A Little Night Music, Jesus Christ Superstar, The Turn of the Screw and Salome among others. Mr. Deaton is also a playwright, writing the libretto for Glen Cortese's monodrama The Swan Knight, and penning the one character play We Lived Only for the Music: Max Lorenz and the Third Reich, in 2018, and A Memory of Truth, which was premiered in May of 2021 and a new play, Elegy for A Fallen Angel, which will be presented with MLS in 2023. For more information about Marc Deaton, go to www.marcdeaton.com.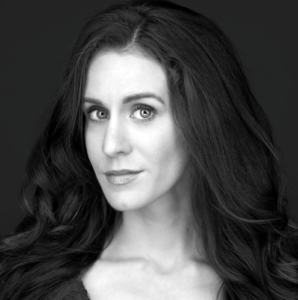 Janet Aldrich
Janet Aldrich is a CT-based soprano who holds a BA in Voice from the University of Connecticut. Janet most recently performed with the Yale Opera Ensemble in Florencia en el Amazonas, with Connecticut Theater Company in Meet Me in St. Louis, and with the Connecticut Gilbert and Sullivan Society as Mercury in Thespis. While at UConn, her solo work included Schubert's Mass in G, Songfests and honors recitals, and UConn's Opera Outreach Program. Other roles include Gianetta in Gondoliers, Mabel in Pirates of Penzance, and Melissa in Princess Ida. Janet made her MLS debut as Sister Genovieffa in Suor Angelica and in Pippin in 2022.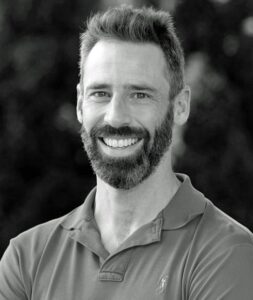 Steve Brady
Steve Brady is beyond thrilled to join the company for Elegy. With his interests forever split (torn) between the arts and biology, Steve flipped a coin and chose the latter for a career, spending much of his time wading through swamps where he studies Connecticut frog populations. Now, after years away, Steve is overjoyed for the opportunity to return to the stage to help bring to life this deeply moving work. It means the world to him to have the chance to perform such an important piece with this tremendously talented cast.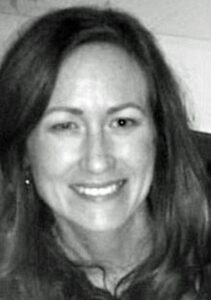 Ashley Cotton
Ashley Cotton hails from Louisville, KY and has lived in Madison for 30 years. Has performed in several bands and is a member of the New Haven Cabaret Performing Group for several years. Ashley made her debut with MLS in Jesus Christ Superstar and has also appeared with them in Pippin, and I was born in love with you.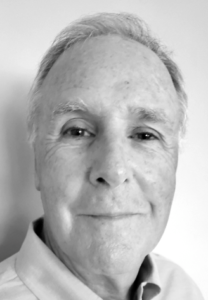 Bill Eggers
Bill Eggers is very excited to be a part of this production….his ninth since becoming a part of MLS. His earlier appearances were in Otello, Jesus Christ Superstar, The Look of Love, Godspell (band), Of Mice & Men, Into the Woods, and The Sun Sits Low. In 2022, he appeared in Curlew River and Sweeney Todd.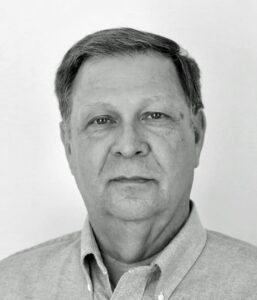 Fredrick Goff
Fredrick Goff is delighted to be returning to MLS for a 6th season. Fredrick was seen last season in "Curlew River" and in "Seven Deadly Sins" (Father). Recent musical theater roles include "A Christmas Carol" (Mr. Fezziwig/Mr. Smythe) "1776" (Richard Henry Lee) "9-5, the musical" (Franklin Hart) "Guys and Dolls" (Nicely Nicely) "Forum" (Senex), "Company" (David) "Bright Star" (Dr. Nordquist) and "Jesus Christ Superstar" (ensemble). Recent opera credits include "Of Mice and Men" (Carlson), "Aida" (Messenger),"Barber of Seville (ensemble) "Die Zauberflote"(Armored Man) and "Eugene Onegin" (Peasant Leader). Some favorite solo appearances include Bach "Magnificat", Handel "Messiah", Mozart "Solemn Vespers", and Saint-Saens "Christmas Oratorio". Fredrick lives in Middletown with his extremely supportive wife, Ralene, and their adorable corgi, Maestro.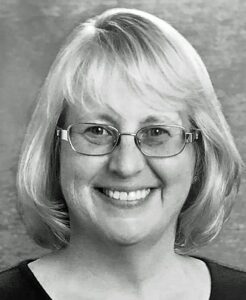 Ralene Goff
This is Ralene's first production with MLS and is thrilled to be sharing the stage with her husband, Fred, this season. Some favorite past roles include The Wicked Stepmother (Cinderella), Mrs. Gloop (Charlie and the Chocolate Factory), Mrs. Augustus Granville (Charleston), and Mrs. Claus. Ralene is an elementary music educator, author, composer, and enjoys crafting and spending time with her corgi, Maestro. She has two adult children, Erin and Patrick, who share her love of music and theater. Thank you to MLS for allowing me such a wonderful opportunity!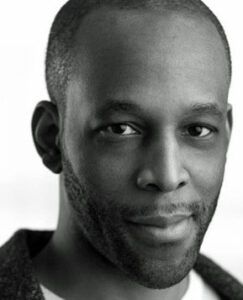 Jamal Green
Jamal Green is an actor/singer/dancer from NYC. Jamal currently dances with the Rod Rodgers Dance Company, a multi-cultural dance company that has been in operation in the East Village since the 1960's. Previous credits include Ragtime at Papermill Playhouse and Dreamgirls at Gateway Playhouse as well as the original American tour of the 'Abyssinia Mass' with Wynton Marsalis and Jazz at Lincoln Center. Originally from Augusta, GA. Jamal made his MLS deut as Bernard in Boys in the Ban in 2021and returned as the leading Player in Pippin in 2022 and Millennium Approaches as Belize in 2023.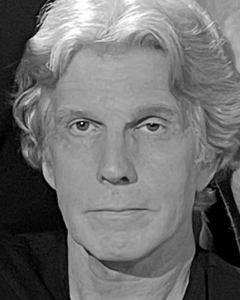 Daniel Hague
Daniel Hague made his Arizona Opera debut as Douglas D'Agnus in Rossini's La Donna del Lago and returned as Colline in La Bohème. He has appeared nine times with the Shubert Opera in New Haven; Most notably as the Commendatore in Don Giovanni and as Raimondo in Lucia di Lammermoor. For Opera Theatre of Connecticut, he has been heard Basillio, Prince Gremin in Eugene Onegin and Colline; a role he also sang for Opera North as well as Sanibel Festival. The Sanibel Festival has also heard him as Mozart's Figaro, Raimondo, Colline, and as Dr. Falke in Die Fledermaus. For the Bronx Opera, he has been heard as Sarastro, Mozart's Figaro, the Hermit in Der Freischütz and Leporello; a role he also sang at the Ash-Lawn Highland Festival. His work for Connecticut Concert Opera includes Giorgio in I Puritani and Alfonzo in Lucrezia Borgia. In oratorio, he has been heard in Verdi's Requiem with the Harrisburg Symphony, Haydn's Creation with the Bronx Orchestra as well as numerous Bach works with the Fairfield Orchestra and the Bronx Chamber Orchestra. He has also been heard as a soloist with the National Chorale in three concerts at Avery Fisher Hall. His musical theatre credits include Edward Rutledge in 1776, Lancelot in Camelot, and King Maximillian in A Spinning Tale off-Broadway. Mr. Hague has performed with MLS on numerous occasions in Peter Grimes, Salome, Otello, Jesus Christ Superstar, Of Mice and Men and last season as Harold in The Boys in the Band, and in 2022 in Curlew River and Seven Deadly Sins among others.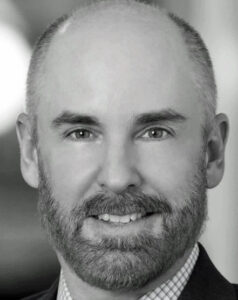 John Johmann
John Johmann is a New York native and recently appeared with MLS in 2022 as Charlemagne in Pippin and George in Who's Afraid of Virginia Woolf? In 2021, he appeared as Michael in The Boys in the Band, and The Sun Sits Low. Previous seasons: Music of the Night, Hotel Fables, the Baker in Into the Woods, Robert in Company, Judas in Jesus Christ Superstar, Che in Evita, Tom in The Glass Menagerie and Carl-Magnus in A Little Night Music. He also appeared in the title role of Macbeth with MLS, a role he also portrayed at the 13th Street Repertory Theater in New York. Other MLS credits include: Talk to Me Like the Rain and Let Me Listen, Weimar Masterpieces, Sondheim in the Barn, Phantom of the Barn, Bella Italia and From Berlin to Vienna. In Connecticut, he played Frosch in Die Fledermaus with Opera Theater of Connecticut and Oliver in As You Like It with ArtFarm Shakespeare. Other NYC credits include Malvolio in Twelfth Night, Claudius in Hamlet, several seasons as Scrooge in A Radio Christmas Carol with Theater 2020, and Great Expectations with AMAS Musical Theatre (Gabriel Barre, dir.). Tours: Babes in Toyland with American Family Theater. Regional: Ralph Clark in Our Country's Good, Bob in Beyond Therapy, The Arbiter in Chess and many others.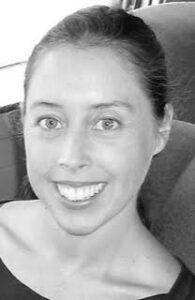 Sarah Kennedy
Sarah is director, teacher, choreographer of Sarah Kennedy Ballet and Athletic Arts offering children and adults instruction in ballet, the basics of ballroom, social dance, and Essentrics fitness. Sarah loves everyone to have a positive, feel-good experience in dance and the arts. She trained at San Francisco Ballet, CT Ballet and George Washington University; studies voice with Perry Price and Heather Thomson; follows her passion for ballroom at Ballroom Dancin' Fools (Madison) where she also teaches, and continues to train at Dance With Me (Stamford.) Sarah made her debut with MLS in Hansel and Gretel! She also appeared in Music of the Night: The Music of Andrew Lloyd Webber. In 2022 she appeared in Curlew River and Seven Deadly Sins, Sweeney Todd, Pippin, which she also choreographed. In 2023 she appeared in Postcards from Pierrot and Co-Choreographed Bill Eggers (Monk) is very excited to be a part of this production….my eighth since becoming a part of MLS. Otello, JCS, Look of Love, Godspell (band), Mice & Men, Into the Woods, The Sun Sits Low, Spring Awakening. Sarah loves Madison Lyric Stage for the way it brings the audience into imaginal and musical worlds - with its setting, through its creativity and intimacy, and the generosity and shared beauty of spirit of its creators. Much gratitude for all you do.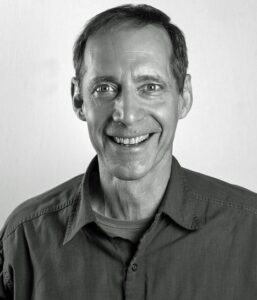 Marty Kluger
Baritone Marty Kluger is a Juilliard-trained percussionist whose travels led from the pits of Broadway musicals (Dancin' and Pirates of Penzance) to academia (former faculty in music at UCONN, former PhD scientist at Yale) and onto the musical stage. A solo timpanist with the Springfield Symphony Orchestra, he has performed with a dazzling array of world class artists the likes of Itzhak Perlman, Luciano Pavarotti and Ella Fitzgerald. Marty is absolutely delighted to join the talented cast and creative artists of the Madison Lyric Stage in this production of Elegy! A proud father and recent grandfather, he and his remarkable wife Miriam reside in South Glastonbury, CT.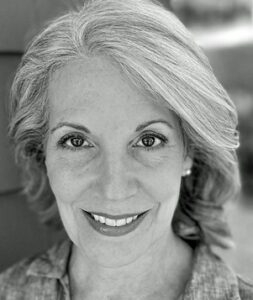 Susan Kulp
Susan Kulp is happy to be back with MLS after appearing in their 2023 production of Millennium Approaches, and in the 2022 production of Who's Afraid of Virginia Woolf? (Martha). Recent credits: Away We Go (Snooky), Pantochino Productions; Barbecue (Lillie Ann), Collective Consciousness Theater; Songs for a New World (Woman 2), FUSE Theatre; Annapurna (Emma), NHTC; Susan is a company member with New Haven Theater Company (NHTC); dabbles in commercial, print and VO work and "acts" a Simulated Patient/SP Educator for Quinnipiac & Yale University Medical & Nursing schools. Grateful for our audience and the chance to work with this talented cast and the MLS team.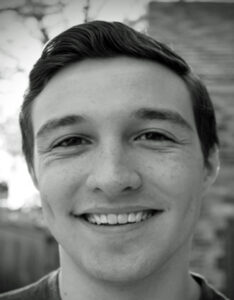 Matt Landry-Williams
Matt Landry-McWilliams is delighted to be with Madison Lyric Stage for a seventh season. MLS credits include roles in Into the Woods, Of Mice and Men, Company, Jesus Christ Superstar, Evita and Otello. Matt is a recent graduate of Sarah Lawrence College.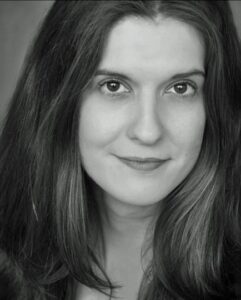 Allison Lindsay
Allison Lindsay is an active operatic, theatrical, and concert performer from the Northeastern United States. A few of her notable roles to date include Frau/Inmate in Erwartung and Hänsel in Hänsel und Gretel (both with Madison Lyric Stage), the title role in Handel's Ariodante (New York Lyric Opera Theatre), Siebel in Faust and Rosina in Il Barbiere di Siviglia (both with Connecticut Lyric Opera), among others. Ms. Lindsay's New York television debut on BronxNet came in 2019 when she played Peep-Bo in Bronx Opera Company's production of Gilbert & Sullivan's The Mikado that year. She has also appeared as a soloist in concert with the Rhode Island Civic Chorale and Orchestra, Hartford Symphony Orchestra, Binghamton Baroque Ensemble, Connecticut Virtuosi Summer Music Institute Faculty Ensemble, Boston Conservatory Baroque Ensemble, and Hofstra University's Collegium Musicum. Ms. Lindsay has also been heard as a soloist at Carnegie Hall (New York, NY), the Berklee Performance Center (Boston, MA), and at the Wadsworth Atheneum in Hartford, CT. She made her international concert debut in the summer of 2018 at the Music in the Alps International Music Festival in Bad Gastein, Austria, where she performed as a soloist on chamber music concerts, and as one of the winners of the festival's Concerto-Aria Competition. Ms. Lindsay frequently appears in her hometown of Middletown, CT to perform the National Anthem at various events.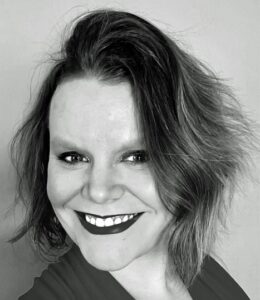 Mary McCue
Mary McCue, soprano, has been involved with music her entire life. She began singing at age seven with her local church choir and has been performing ever since. In 2009 she earned a Bachelors in Music from the University of Connecticut in Storrs, CT where she was a member of the opera theater program, performing in various scenes and productions including Vaughn Williams' Riders to the Sea as Cathleen. While in her undergrad, Ms. McCue became the alto/soprano section leader for St. James's Episcopal Church in West Hartford, CT. During her ten years there she was the featured soloist in many pieces, most notably various Requiem settings by Faure, Mozart, Duruflé, and Brahms. In the summer of 2017 Ms. McCue joined Connecticut Lyric Opera for the Greve Opera Academy & Music Festival in Greve-in-Chianti, Italy where she performed the role of Fiordiligi in Mozart's Cosi fan Tutte. After returning to the states she continued her work with CLO, being cast as Belinda in Purcell's Dido and Aeneas. That September, Ms. McCue earned a spot in Connecticut Lyric Opera's Young Artist Program for the next two seasons. Her first production as a Young Artist and third production with CLO was a four performance run of Mozart's The Magic Flute in which she was cast as First Lady. She returned to Italy the following two summers, as Countess in Mozart's Le Nozze de Figaro then as Nella and Sister Genovieffa in Puccini's Gianni Schicchi and Suor Angelica. While in Italy she studied with famed soprano Katia Ricciarelli, Maestro collaboratore at the Opera di Firenze Paolo Bellocci, renowned bass-baritone Armando Ariostini and Maestro collaboratore Clavicembalista at Conservatorio Luigi Cherubini Firenze, Giacomo Benedetti. Here in the states she has performed with CLO as Micaëla in Bizet's Carmen and Tebaldo/Celestial Voice in Verdi's Don Carlo. Following that production, she appeared as Eglé in Jean-Philippe Rameau's Daphnis et Eglé and Bubikopf in a multi-city tour of Viktor Ullman's Der Kaiser von Atlantis. In 2021, she made her debut with Madison Lyric Stage as Mistress of Novices/Nursing sister in their production of Puccini's Suor Angelica. She continued her work with Madison Lyric Stage as a Pilgrim in their production of Benjamin Britten's Curlew River, as ensemble in Stephen Schwartz's Pippin, and took on the flamboyant antagonist, Adolfo Pirelli, in Stephen Sondheim's Sweeney Todd: The Demon Barber of Fleet Street. Ms. McCue is excited to continue her work with Madison Lyric Stage for their 2023 Season.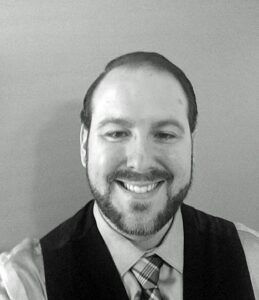 Kent Morris
Kent is returning for his second season with Madison Lyric Stage, appearing in both "Elegy for a Fallen Angel" as well as "Climb Every Mountain: the Music of Rodgers and Hammerstein". His previous appearances on stage include chorus roles in "Curlew River" and "Sweeny Todd" for the 2022 season of Madison Lyric Stage. He has also performed as the Monster in West Hartford Community Theater's 2018 production of "Young Frankenstein".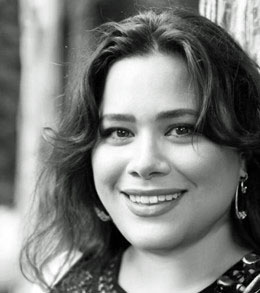 Ariana Straznicky
Ariana made her Madison Lyric Stage debut as Fastrada in Pippin in 2022! She also appeared in I Was Born in Love with you in 2023. No stranger to the stage, she received her Master of Music in Violin Performance from The Hartt School and is an active performer with Connecticut's premiere symphonies. With symphonies closed in 2020, she took the opportunity to study voice for the first time. Ariana recently performed as the featured vocal soloist with Wallingford Symphony and Eastern CT Symphony. Past roles include Linda Mason in Holiday Inn: The New Irving Berlin Musical, Sister Robert Anne in Nunsense, and Evillene in The Wiz. Keep in touch at www.ArianaStraznicky.com.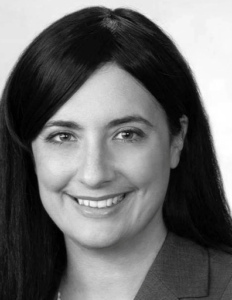 Emily Trudeau
Emily Trudeau is delighted to return for a fifth production with Madison Lyric Stage, having previously performed in Company, Into the Woods and Suor Angelica. Other favorite roles include Portia (The Merchant of Venice), Elizabeth Proctor (The Crucible, OnStage Best Actress), Tessa (The Gondoliers), And LCDR Galloway (A Few Good Men). When not onstage she is busy fighting crime as a Hartford prosecutor.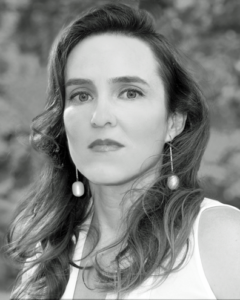 Allison Waggener
Allison Waggener has been praised by critics as a singer of "strength and vocal beauty" with "a fine legato," and is thrilled to return to Madison Lyric Stage, where she was previously seen as Suor Angelica, Hotel Fables (Manon), Into the Woods (Rapunzel/Milky White), Company (Kathy) and Blithe Spirit (Elvira) and in 2022 as Catherine in Pippin. She has appeared at Carnegie Hall three times, At herCarnegie debut she "nicely handled the travesti role" of Prince Orlofsky in New York Lyric Opera Theatre's Opera Gala (Voce di Meche, Superconductor). Favorite roles include Miss Pooder in Abilene Opera's Texas premiere of The Hotel Casablanca, Ruggiero in Alcina with East Coast Chamber Opera, Mère Marie in Dialogues des Carmelites with One World Symphony, Maddalena in Rigoletto with Bleecker Street Opera, Hansel in Hansel and Gretel with Opera Oggi, and the title role in Cenerentola with Downtown Symphony. In addition to performing in musicals and singing baroque, standard, and contemporary opera repertoire, she is also a dancer, performing regularly with NYC and Greenwich-based Mixt Company. She participated in the 2016 E|Merge residency for interdisciplinary artists at Earthdance arts residency in the Berkshires. A graduate of Yale College, she grew up in Boston and currently lives in Bridgeport, CT. During the pandemic she co-founded Bridgeport Mutual Aid, an organization helping alleviate food insecurity in Bridgeport through food deliveries, free community refrigerators, and home vegetable gardens.