Madison Lyric Stage Presents
Season 2022!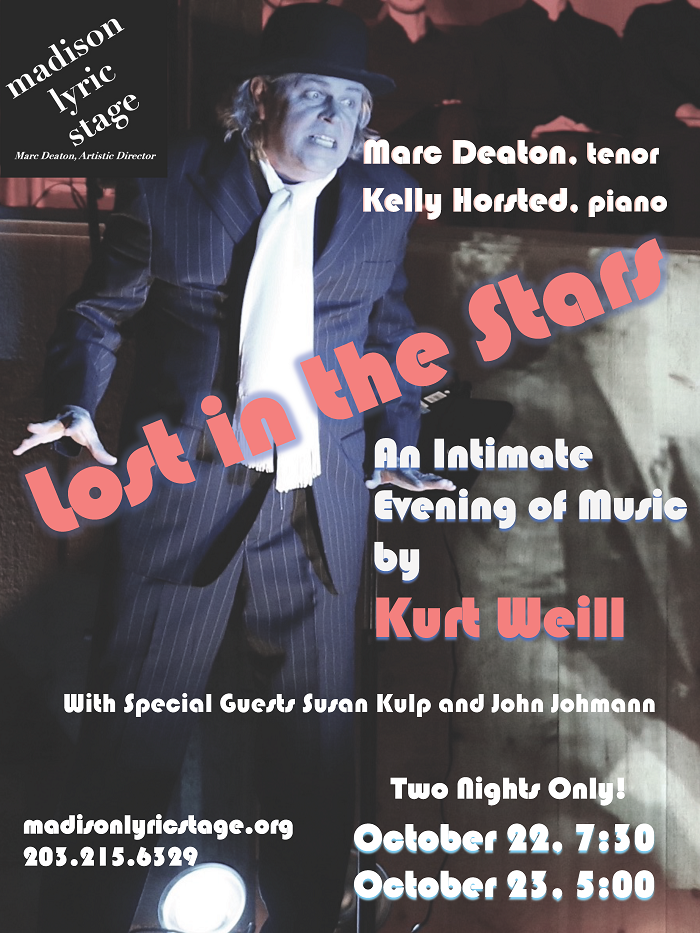 Join Marc Deaton for Lost in the Stars, an intimate evening of music by Kurt Weill, composer of The Threepenny Opera, Mahagonny, Lady in the Dark, One Touch of Venus, and countless famous songs including September Song, and of course the great Mack the Knife.
Tenor Marc Deaton is joined by pianist Kelly Horsted and a jazz combo to celebrate the music of this incredible genius of the 20th Century … with special guests Susan Kulp and John Johmann and Susan Kulp.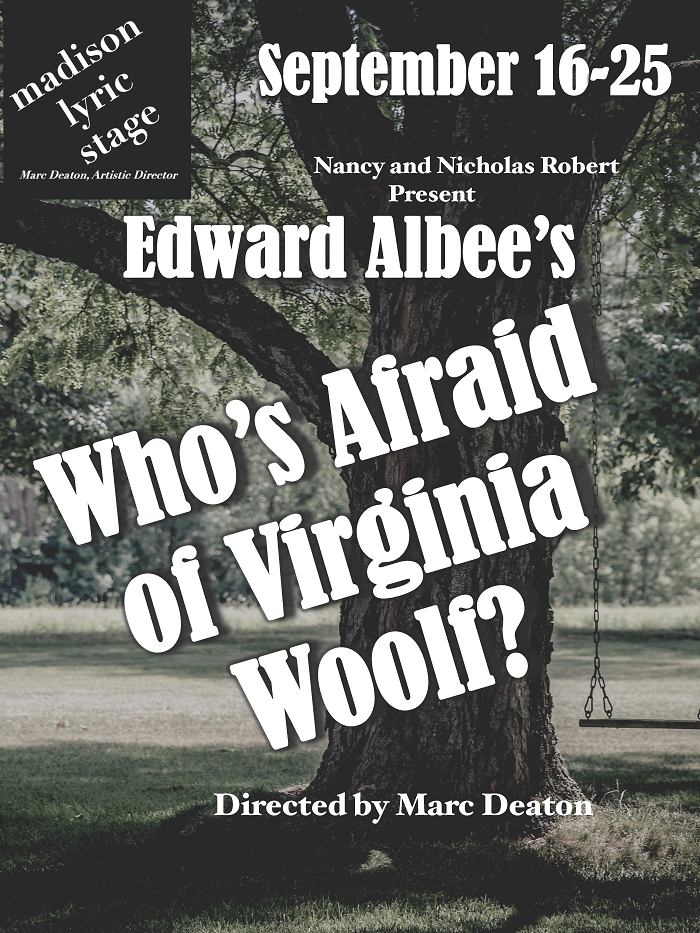 Who's Afraid of Virginia Woolf? is Edward Albee's masterpiece and was first staged in October 1962 with Arthur Hill and Uta Hagen as George and Martha.
The play examines the complexities of the marriage of a middle-aged couple, Martha (Susan Kulp) and George (John Johmann). Late one evening, after a university faculty party, they receive an unwitting younger couple, Nick and Honey, as guests for drinks, and use them to fuel anguish and funnel emotional pain toward each other through a harrowing night.
Who's Afraid of Virginia Woolf? won the 1963 Tony Award for Best Play and is frequently revived on the modern stage. The Oscar-winning film adaptation was released in 1966, directed by Mike Nichols, and starring Richard Burton, Elizabeth Taylor, George Segal and Sandy Dennis.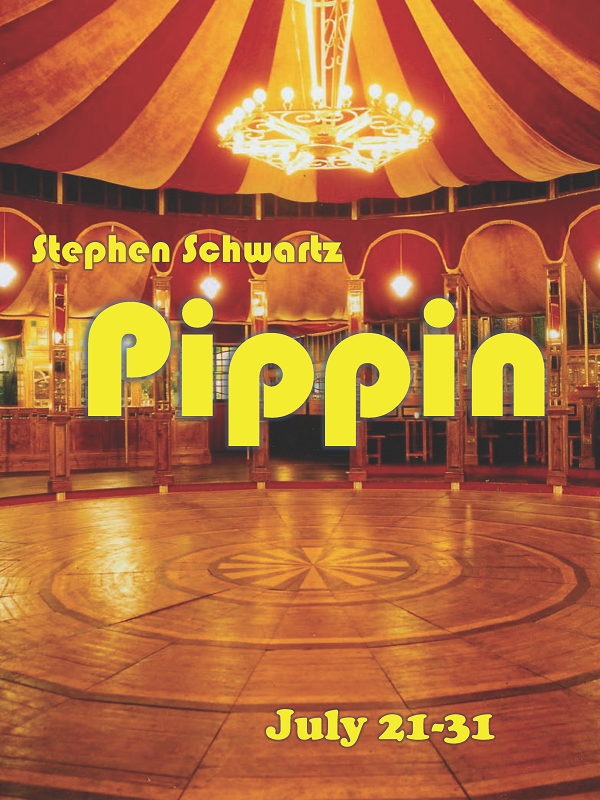 Pippin is a 1972 musical with music and lyrics by Stephen Schwartz and book by Roger O. Hirson. Bob Fosse, who directed the original Broadway production, also contributed to the libretto.


The Tony award-winning musical uses the premise of a mysterious performance troupe, led by the Leading Player (Jamal Green), to tell the story of Pippin, a young prince on his search for meaning and significance. The protagonist Pippin (Cedric Gegel) and his father Charlemagne (John Johmann) are characters derived from two real-life individuals of the early Middle Ages. 


Pippin becomes a soldier for his father's army, but is upset by the killing – and murders his father to stop the war. Now King himself, he is even more lost and unsure about what he wants in life and turns away from everything, including love, before discovering that what he has been searching for has been there all along.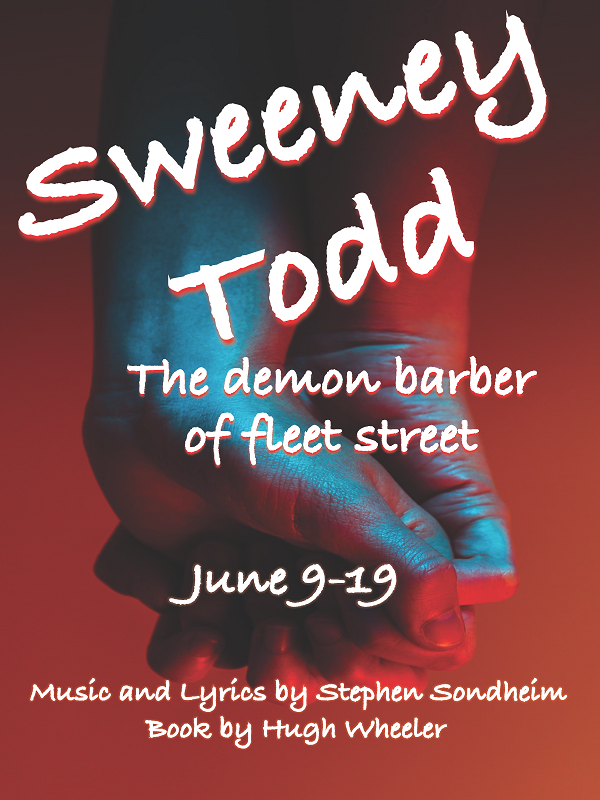 Madison Lyric Stage has been associated with the works of Stephen Sondheim since its inception, having produced A Little Night Music, Company, and Into the Woods. 
We are proud to bring Sweeney Todd to the shoreline starring Marc Deaton as Sweeney Todd, and Val Moranto as Mrs. Lovett, leading a cast of 18 in this gruesome, funny, musical extravaganza. This dark 1979 Tony Award-winner for Best Musical features music and lyrics by Stephen Sondheim and book by Hugh Wheeler.  
Sweeney Todd, whose real name is Benjamin Barker, uses his new alias to resume work in his barber shop above Mrs. Lovett's struggling pie shop after being wrongfully sentenced to life imprisonment by the corrupt Judge Turpin. After swearing vengeance against the judge that tore his family apart, Todd and Lovett plot a unique plan that helps them both and leads them down a dangerous, thrilling path with deadly consequences.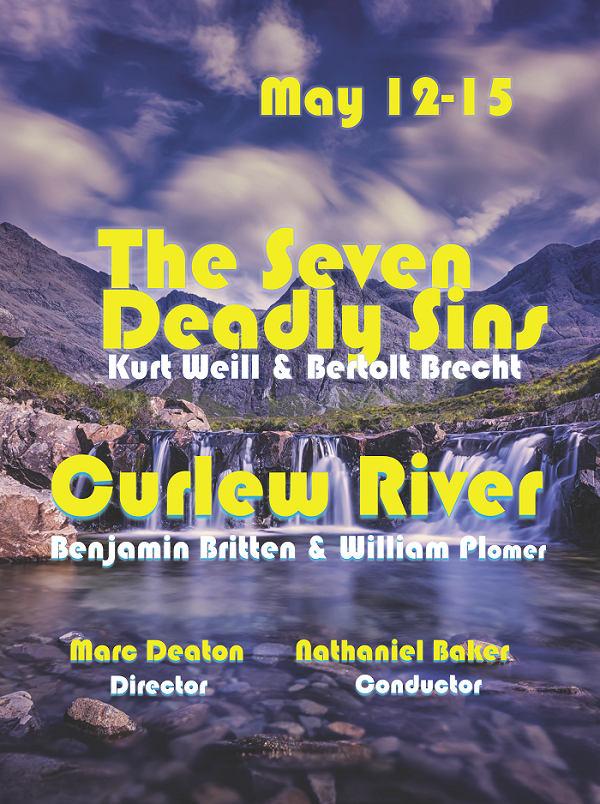 Madison Lyric Stage is excited to present two modern operatic masterpieces in a magnificent double-bill: 
Curlew River by Benjamin Britten with text by William Plomer, is based on the Japanese Noh play Sumidagawa (Sumida River). The story is told through four main characters who, in the style of Noh theatre, are all performed by male singers. The Madwoman (Marc Deaton) and Traveler (Daniel Hague) wish to cross the Curlew River on the Ferryman's boat in order to find the Madwoman's missing child. During the journey, the Ferryman (Sonny Capaccio) tells the story of a boy who arrived a year ago with a cruel master who had kidnapped him. When the boy died, he asked to be buried by the path to the local chapel. 
The Seven Deadly Sins is a 'sung ballet' by Kurt Weill and Bertold Brecht that tells the story of Anna, who is sent by her exploitive family on a seven-year journey through seven different American cities to earn enough money for them to build a house. Anna is torn between the need to make money and her morals, and as such has a split personality – so much so that she is played by two different people (Allison Lindsay and Sarah Kennedy).